Welcome
The Mangalakara Education Trust was established in 2003 to be responsible for and manage Mangalakara Children's Home and Education Centre ("Mangalakara"). It 2013 and 2015 respectively it opened the Mangalakara Junior College and Mangalakara Degree College.
The organization's mission is to fight poverty through education. The Trust is located in one of the poorest and most drought-ridden parts of India and provides primary education to 230 orphans and other destitute children who have often suffered terrible domestic abuse. It provides these children with a peaceful, secure and stimulating environment in which to live and learn. It is run with complete integrity by a team of three Trustees who share responsibility for the needs of all the children, many of whom arrive at Mangalakara completely undernourished and traumatised. The loving and healthy environment that embraces them from day one ensures they quickly settle into their new lives and grow in confidence and ability.
On the Trust's 13-acre site there are a further 800 students in the Junior College and 741 in the Degree College. Of these 1,541 secondary and tertiary education students, 70 are from the primary school and the Trust continues to be their home and family. All of the other secondary and tertiary education students are from the surrounding area and would otherwise not have access to affordable further education.
The Trust's alumni are proof that the organization's mission is succeeding. They work as far afield as China, Dubai, Australia and the USA in prestigious companies such as Kia, WIPRO, Oracle and Andhra Bank.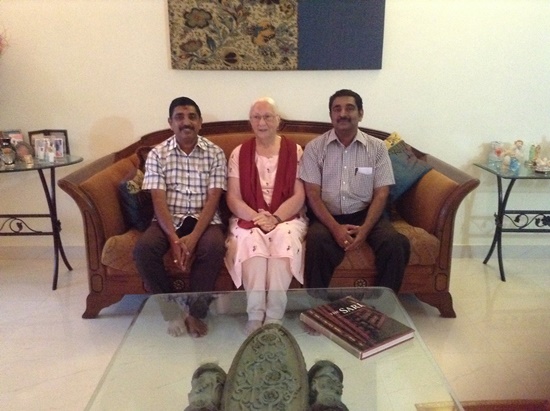 S. SATHYA PRAKASH RUTH MCALEESE S. SURESH KUMAR
The three Trustees of Mangalakara Education Trust